ICF In
Agriculture & Industry
Ideal for agricultural, industrial and commercial office buildings
ICF Construction is not limited to simply building houses. The unique advantages of ICF blocks allow them to be used in many different building types.
It is traditional for agricultural buildings to be built in structural steel portal frames with plastic coated sheeting.
When the building are required for storage it is also necessary to build retaining walls. These are propped up by the structural steel portal frame columns that also resist wind loading.
The construction of farm builings in ICF avoids the need for steel columns, pad footings and seperate retaining walls and can reduce cost by large amounts.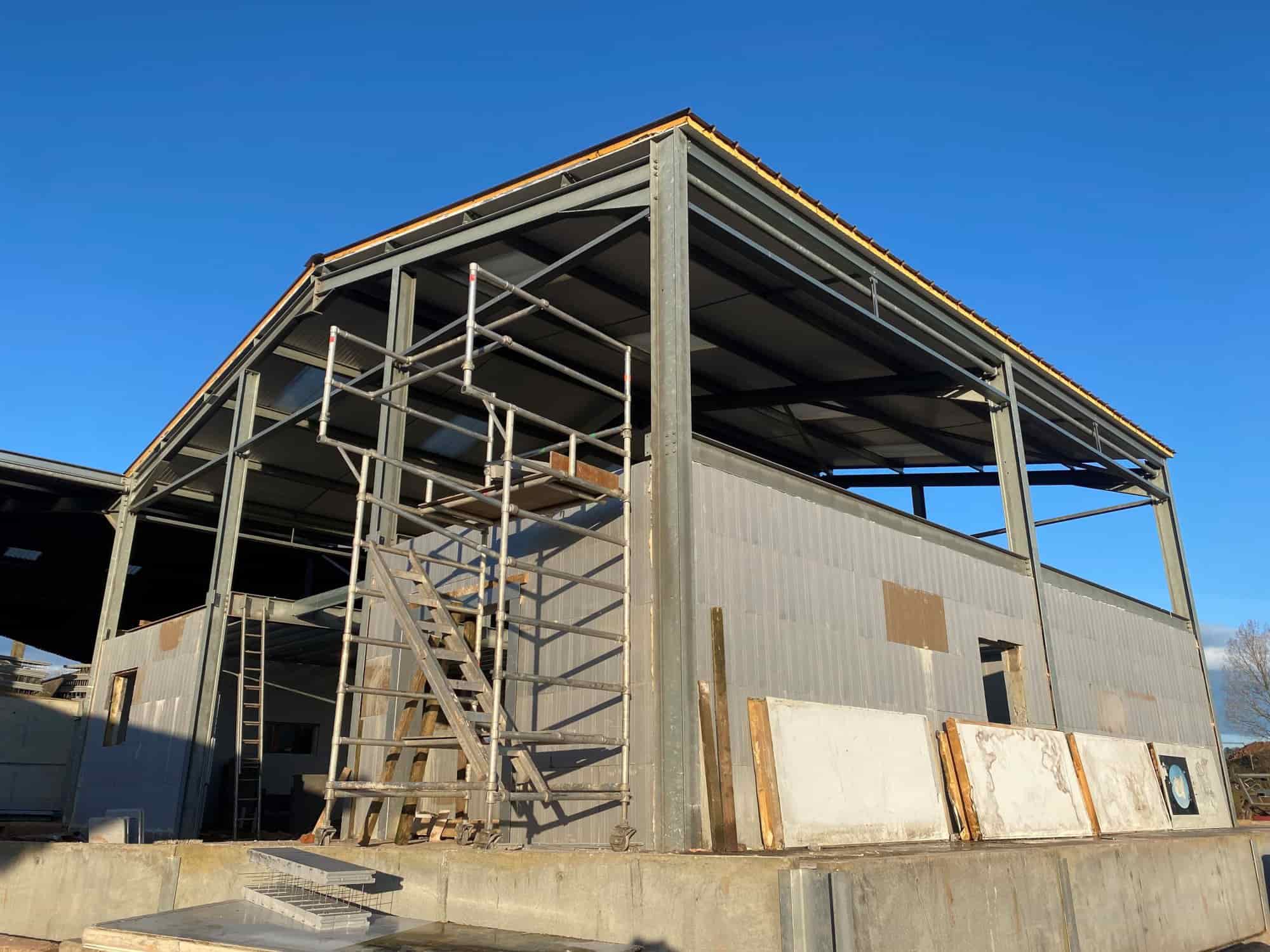 Portal frames no longer viable
The foundations of the portal frames and retaining walls resulted in quite complex foundations. Agricultural buildings constructed in this way have consequently become very expensive.
ICF as an alternative
ICF provides a viable alternative to steel portal frame frames. It can be provided with the appropriate reinforcement and used to build walls with eaves height of 5 to 6 metres. The steel rafters can be bolted directly to the concrete cores of the ICF walls.
Adaptable to specific needs
ICF walls can be lined internally with stainless steel sheeting to retain products beetroot and potatoes. This can be simply hose down after each project has been moved so is ready for reuse. Externally the ICF walls can be rendered and painted.
Many industrial building consist of large units that are sub-divided internally into divisions that are often 8 to 10 metres wide.
Such units are ideal for ICF because the concrete walls can resist the wind loading without the use of structural steel frames.
Lightweight trusses can be used for the roofs making such units very economic because they can be built so quickly without waiting for the delivery of steelwork.
ICF will be particularly suitable for small industrial units.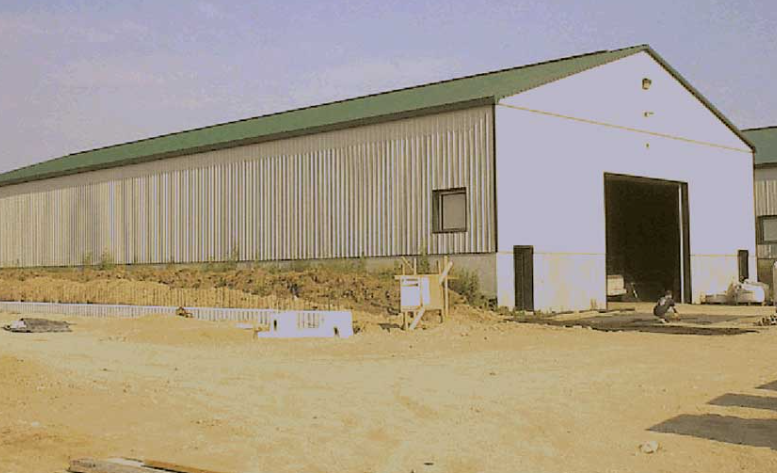 ICF Construction
If you are looking to use ICF on your next project but need more detailed information before you start, give us a call.