ICF Swimming Pools
Indoor & Outdoor Pools & Pool Halls
The combination of Polyblok pool walls, waterproofed with a premium quality vinyl liner that will last for 20 years simply provides the best swimming pools currently available at a very economic cost.
ICF Pools Last A Lifetime
The Polybloks are very light and easy to handle and the pool walls can be built in a few days when the concrete is pumped into them from the road using a concrete pump that will reach into back gardens.
Polybloks are ideal to use for a basement, pool and pool hall walls as they are such a cost effective way of building insulated retaining walls below ground and because structural frames are not required.
Polyblok pool tanks will last forever, unlike the panel pool systems that rely on latches and straps for stability and can easily move and collapse if the pool ever has to be emptied.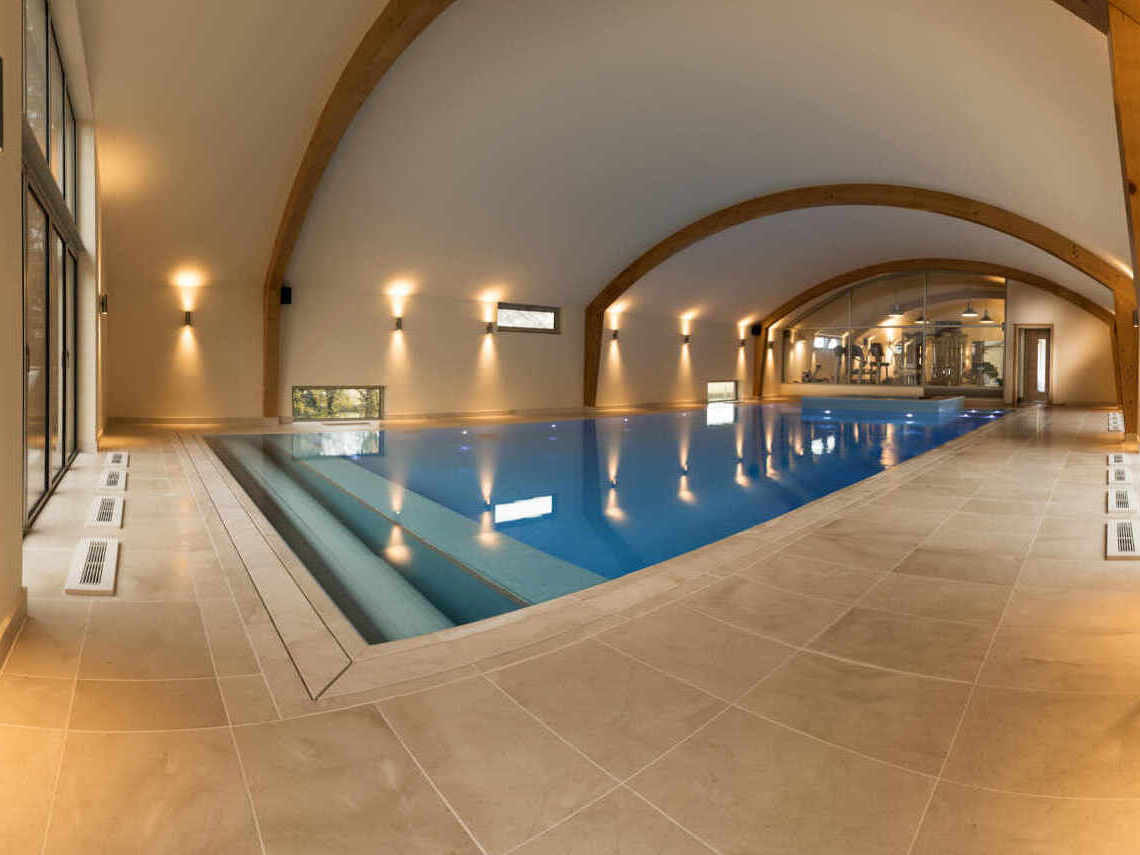 Bluepools Ltd, the sister company of Polysteel (UK) Ltd. has used ICF forms to build swimming pools for 12 years in France and in the UK since 2013.
As swimming pool engineers, Bluepools has in depth knowledge and experience of using ICF to build indoor and outdoor pools as well as pool halls. You may be considering a panel pool kit – you will find that pool panel kits are very difficult to install, will last about 10 years at most and are very, very likely to collapse if they ever need to be emptied.
Just send an enquiry and we will provide a quote for the Polybloks that will include comprehensive installation instructions. We can also quote for any Pool Equipment that you may require.