ICF Training
Learning to build with ICF
Insulated Concrete Formwork is very easy to use and it does not deserve the reputation that it has amongst some builders. Any problems are always caused by the lack of detailed drawings and attention to detail.
The setting out, the propping and the construction of voids for doors and windows must be clearly laid out in a set of Construction Drawings that take account of the modular size of the ICF forms to minimise on-site cutting.
All the builder has to do is follow the drawings, carefully check the wall alignment during concreting and immediately correct any deviation – in exactly the same way that joiners build walls using shutters
Learning To Build With ICF
1. Use Your Own Crew
In our experience of hundreds of projects involving the installation of ICF by builders that are new to the material we know that every competent builder will have people that will be able to use it without any difficulty.

But the builder must have accurate detailed setting out drawings for the Polyblok walls because failures during concreting are nearly always caused by late changes to the wall layout because of setting out uncertainties.
2. Accuracy & Support
The other important issue is that the walls are perfectly straight and securely propped before the concrete is delivered to site in exactly the same way that conventional formwork needs to be. Most failures occur because this has not been carried out.

Polysteel can provide trainers to attend the site but all the information that they provide will be included on the construction drawings. Furthermore if the builder sends us photographs of the Polybloks as they are being installed we will comment and advise on improvements.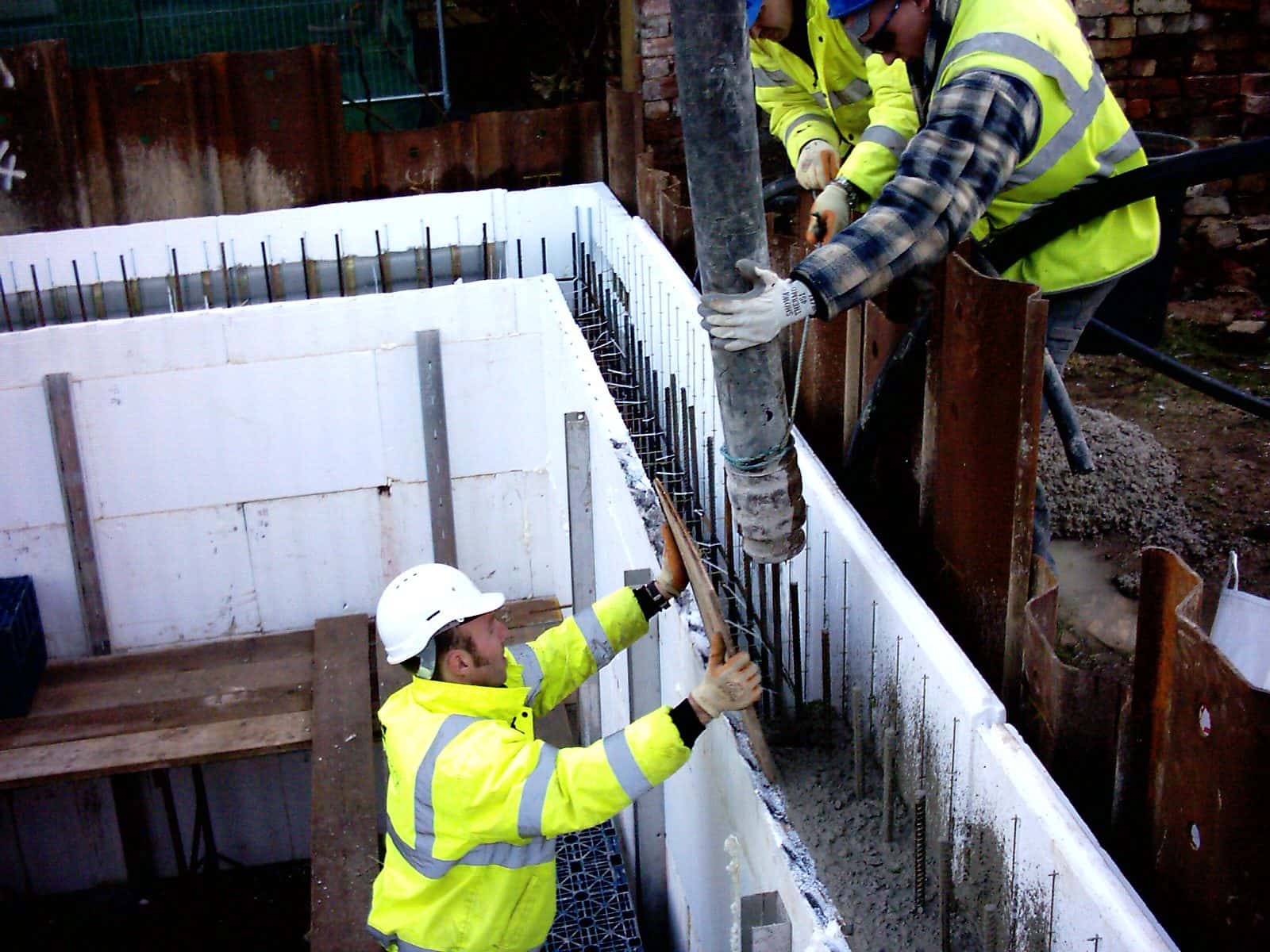 ICF Construction
If you are looking to use ICF on your next project but need more detailed information before you start, give us a call.